Medical treatment for foreigners

Please call us first for your consultation.03 3443 9193/9191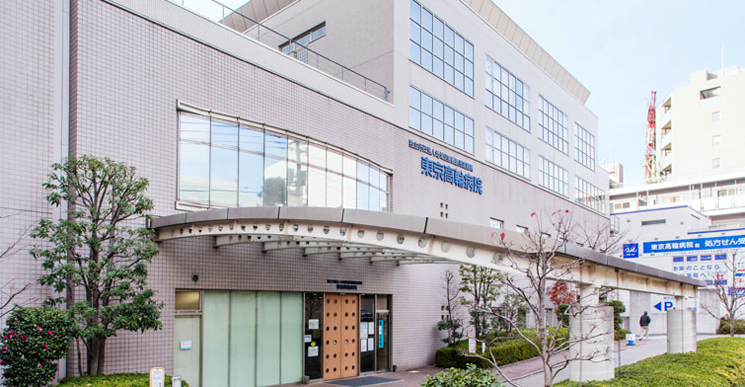 OVERVIEW
Our state-of-the-art facilities are fully equipped with the latest medical technology and staffed with highly trained medical personnel with a wide, multidisciplinary background who are experienced in handling even the most serious medical problems.
We have physicians , nurses who speak English, and interpreters who are qualified to translate from English, Chinese, and Russian.
Our International Clinic offers a gateway to specific medical services. If you require further examinations or treatments, we are happy to refer you to our specialists. Our team is on standby to help assure your total peace of mind.
For further information, please call us.

OUTPATIENTS
Consultation hours:
Mon-Fri 09:00am-11:30am. International Clinic: It depends on doctor's availability. Please contact us.
Operating hours of appointment service desk:
Mon thru Fri 08:30am-05:15pm
Inquiries:
3-10-11 Takanawa, Minato-ku, Tokyo, 108-8606
Tel:
+81 (0)3 3443 9193/9191 |
Fax:
+81 (0)3 5798 7162
E-mail:
intlclinic@takanawa.jcho.go.jp
Website:
http://takanawa.jcho.go.jp/medical-treatment-for-foreigners
Please call the number below for your consultation.Also you can fill out the medical questionnaire in advance and click "send", to ensure that your visit will go smoothly
MEDICAL TEAM
We have a specific team to assist all foreign patients; an English speaking nurse, and English, Chinese, and Russian interpreters.
LANGUAGE SERVICES
English, Chinese, Russian, and Italian
All language services are free. (Mon-Fri 08:30am-05:15pm)
DEPARTMENTS
・Internal medicine ・Surgery ・Orthopedics ・Plastic surgery ・Neurosurgery ・Dermatology ・Urology ・Ophthalmology ・Otorhinolaryngology(ENT) ・Anesthesiology(Pain clinic) ・Oral surgery ・Health care center(Health checkup)

We also provide health checkups for foreigners at the Health Care Center (7th-8th floors).
Open hours of Health Care Center:
Mon thru Fri 08:00am-11:00am, and Sat 08:15am-11:00am
Tel:
+81 (0)3 3443 9555 |
Fax:
+81 (0)3 3443 9873 |
E-mail:
kenshin@takanawa.jcho.go.jp
NOTICE for Emergency
24h open only for emergency: phone call in advance is necessary
Please be aware that a deposit is required if consultation is made outside of office hours.
Deposit amount for medical treatment during outside of office hours
¥10,000yen, If you have national health insurance
¥50,000yen, If you are a foreign patient and do not have national health insurance
Deposit receipt
We will issue you a deposit receipt. Please bring your deposit receipt to counter No. 3 ("Billing and Payment") on the 1st (ground) floor when you make your return visit. If you cannot come back, please contact us.
Adjustment
Please be sure to show us your health insurance card within 3 days of your first visiting day. If you do not show us your health insurance card or are not a national health insurance member, you will have to pay all of your medical fees in full. Also, if you lost your claim tag, you may not get the deposit back. *Note: We do not accept requests for the reissue of deposit claim tags.
ACCESS
By Subway, JR, and Keikyu Line
Subway Asakusa Line : 3minutes from Takanawadai Sta.(Exit A1)
JR and Keikyu Line : 10minutes from Shinagawa Sta.(Takanawa Exit)
<By Taxi from Shinagawa Sta.> \730yen
By Bus
Chii-bus(City community bus): Takanawa Route, towards "Mita Sta."(Asakusa Line)
Get off at bus stop "Tokyo Takanawa Hospital"(2minutes walk)
Toei-bus : Shinagawa Route93, towards "Ooi Keibajomae"
Get off at bus stop "Grand Prince Hotel New Takanawa"(2minutes walk)
By Car
15 minutes drive from exit Metropolitan Expressway at Ooi, via Yamate-dori and Daiichi-Keihin
10 minutes drive from exit Metropolitan Expressway at Shiba Koen, via Daiichi-keihin
5 minutes drive from exit Metropolitan Expressway at Meguro, via Meguro-dori
Date of update

02/12/2019