International Assistance Service
Tel: +81(0)3 3443 9191
E-mail: intlclinic@takanawa.jcho.go.jp
*Language service: English, Chinese , Russian
Operating hours: Mon ~ Fri 09:00-15:45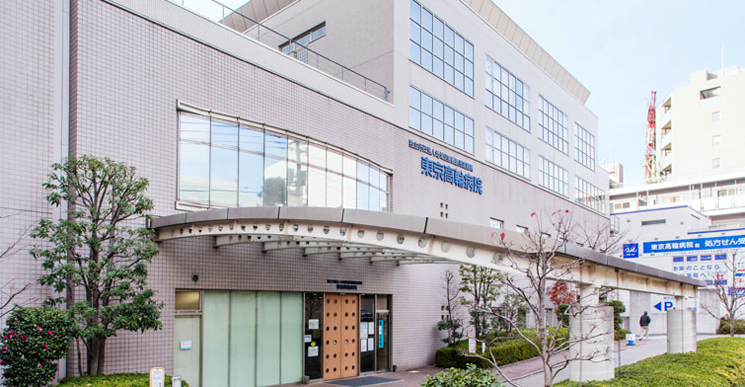 OUTPATIENT
Appointment is unnecessary for first consultation.
Please visit us during the consultation hours below and bring your Japanese national insurance card, resident card, or Passport if you're not resident.
Registration starts at 8:30 am.
【Consultation hours】
Mon-Fri (except National holiday)

AM

PM

General medicine

9:00-11:30

※If you require to see a specialist, please contact us about the schedule.~Cardiologist, Gastroenterology, Respiratory medicine, Nephrology, Diabetes, Neurology.
Neurosurgery

9:00-11:30

General surgery
Urology
Dental surgery
Orthopedics

9:00-11:30

Dermatology

9:00-11:30

Mon-Thu 14:30-15:30

Ophthalmology (Eye)

9:00-11:00

Otolaryngology (ENT)

9:00-11:30
※Please contact us about out of the consultation hours.
※We impose \3,000 surcharge (Tokutei-Ryouyouhi:特定療養費) according to the rule stipulated by the Japanese Ministry of Health.
Note: If you are NOT Japanese National Health Insurance holders, a first visit fee of ¥18,000 will be charged separately from consultation fee(examination, treatment and prescription fees, etc.).
~NOTICE~
◆For your safety reason, we reserve the right to refuse providing any consultation or treatment, new or continued, if we discover that false information is being provided, or information is omitted or being hidden on purpose.
◆Regarding chronic disease, if you are residents outside of Japan or agents representing patients outside of Japan, please enquire via email in advance to see if we can arrange a consultation for you with our doctors.

Interpretation service charge starting from April 1, 2020
English and Chinese interpretation service provided by the International Assistance Desk is now a paid service.
【User's criteria】
1) When the patient themselves(or representative, if the patient is a minor or someone who cannot communicate properly)request for the service、and when he/she signed the「agreement form」.
2)
When our hospital staff determines that it is necessary for the patient to use the service for the patient's safety,

even if the patient does not have the intention (consent) to use this service. 




※In this case, you cannot refuse using our interpretation service. Also interpretation fees will be incurred and must be paid by the patient.
【Fees】 ★Tax excluded
Terms

Fees

Japanese public health insurance holder
Minato and Shinagawa ward residents
Free
Additional \ 1,000, if the interpreting time exceeds 2 hours,
thereafter additional \ 1,000 per hour
Residents outside above area
\1,000 per department
Additional \1,000, if the interpreting time exceeds 2 hours,
thereafter \1,000 per hour
Non-Japanese public health insurance holder
Included in 200% medical bill
◆Since our hospital's mission is to contribute to the community, terms and conditions may vary depending on the residential area. Thank you for your understanding.
◆Non-Japanese public health insurance holders are required to pay 200% of medical charges in which interpreting service fees has already been included.
For enquiries, please contact the International Assistance Desk of Tokyo Takanawa
Hospital, located next to the #1 reception counter.
TEL: 03-3443-9191
Email: intlclinic@takanawa.jcho.go.jp
OUT OF OPERATIONG HOURS
We are only open for emergency during Mon-Fri 17:00-08:30, Sat, San and National holiday.
※Only portable interpretation device will be used.
There is a possibility that you will not be able to receive a specified (desired) medical treatment or examination at this time. If you would like to be consulted or examined by a specialist, or if it's not emergency case, please visit us during the official consultation hours.
【Overtime fees】
時間外手数料
Apart from consultation and treatment fees, overtime fees will occur when visiting our emergency department.
【Payment】
支払い・預り金
You are required to pay a deposit due to accounting counter is close.
Patient who has a Japanese public insurance:¥10,000
Patient who does not have a Japanese public insurance:¥50,000
【Payment adjustment】精算
The official payment adjustment will be handled on the next business day during office hours. Please visit counter No.3, Monday to Friday 8:30 - 17:00
~NOTICE~
If you cannot come back for payment adjustment within 1 month after your medical treatment, the ¥50,000 deposit will be processed as the official medical fees and there will be no refund.

ACCESS
By Subway, JR, and Keikyu Line
…… Subway Asakusa Line : 3minutes from Takanawadai Sta.(Exit A1)
…… JR and Keikyu Line : 10minutes from Shinagawa Sta.(Takanawa Exit)
…… <By Taxi from Shinagawa Sta.> \730yen
By Bus
…… Chii-bus(City community bus): Takanawa Route, towards "Mita Sta."(Asakusa Line)
…… Get off at bus stop "Tokyo Takanawa Hospital"(2minutes walk)
…… Toei-bus : Shinagawa Route93, towards "Ooi Keibajomae"
…… Get off at bus stop "Grand Prince Hotel New Takanawa"(2minutes walk)
By Car
…… 15 minutes drive from exit Metropolitan Expressway at Ooi, via Yamate-dori and Daiichi-Keihin
…… 10 minutes drive from exit Metropolitan Expressway at Shiba Koen, via Daiichi-keihin
…… 5 minutes drive from exit Metropolitan Expressway at Meguro, via Meguro-dori
Date of update
1 May 2023